Bargain Bin | Himalayan Bamboo soy candle | 6oz. travel tin | 25+ hr burn time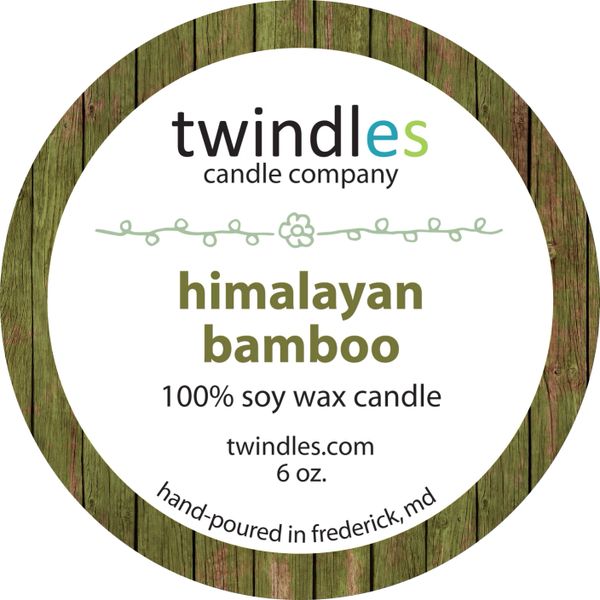 Bargain Bin | Himalayan Bamboo soy candle | 6oz. travel tin | 25+ hr burn time
THIS CANDLE IS IN THE BARGAIN BIN BECAUSE IT HAS SOME FROSTING ON THE TOP OR IS OUT OF SEASON. FROSTING OCCURS WITH ALL-NATURAL PLANT WAX. BECAUSE WE DO NOT USE ADDITIVES TO KEEP OUR CANDLES FROM FROSTING, IT IS A NATURAL PROCESS AND JUST THE WAX RE-CRYSTALLIZING. FROSTING DOES NOT AFFECT THE PERFORMANCE OF THE CANDLE. IT WILL STILL SMELL & BURN THE SAME. WE TRY TO ROTATE OUR CANDLES AND IF FROSTING DOES OCCUR, WE ADD THEM TO OUR BARGAIN BIN AT A REDUCED PRICE.
---
Handcrafted Soy Candle - 6 oz. Travel Tin

---
himalayan bamboo is a complex union of bamboo foilage and green florals. This fragrance oil is infused with natural essential oils including bergamont. 

---
Ingredients:

All natural soy wax/ cotton wick / phthalate free fragrance infused with essential oils
---
About:


Hand-poured in the USA in small batches - family owned & operated business
Produced from US grown soybeans
Eco-friendly & clean burning
Cotton wicks - lead & zinc free
Phthalate free fragrances infused with essential oils
---
How to burn your twindle candle:


Allow your twindle candle to burn for 3 to 4 hours the first time to ensure the melt pool reaches the edge of the tin. This will set the memory of your candle.

Trim wick to 1/4" before each burn

Never burn your twindle candle for more than 4 hours at a time.

Always place on a steady, heat resistant surface

Never leave your burning twindle unattended

Always keep out of reach from kids & pets
Reviews