Bargain Bin | 2 oz. Apple Harvest Natural Soy Candle - Mantorch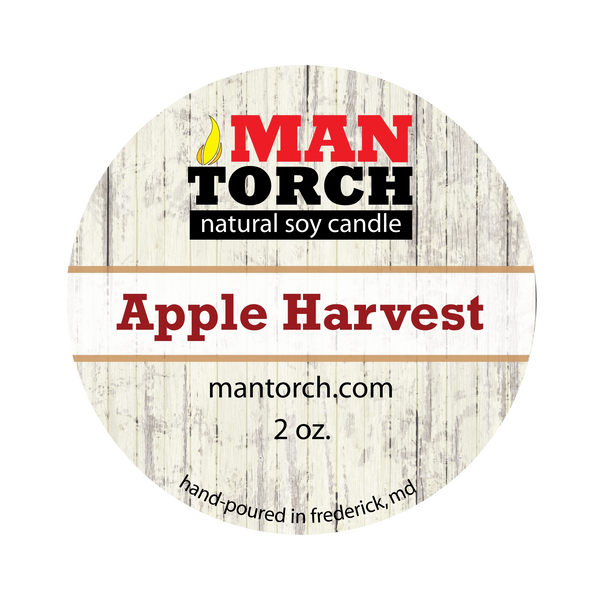 Bargain Bin | 2 oz. Apple Harvest Natural Soy Candle - Mantorch
THIS CANDLE IS IN THE BARGAIN BIN BECAUSE IT HAS SOME FROSTING ON THE TOP or is out of season. FROSTING OCCURS WITH ALL-NATURAL PLANT WAX. BECAUSE WE DO NOT USE ADDITIVES TO KEEP OUR CANDLES FROM FROSTING, IT IS A NATURAL PROCESS AND JUST THE WAX RE-CRYSTALLIZING. FROSTING DOES NOT AFFECT THE PERFORMANCE OF THE CANDLE. IT WILL STILL SMELL & BURN THE SAME. WE TRY TO ROTATE OUR CANDLES AND IF FROSTING DOES occur, WE ADD THEM TO OUR BARGAIN BIN AT A REDUCED PRICE.
All Natural Hand Poured Soy Candle

---
Fragrance: Apple Harvest
Apple Harvest is an amazing fragrance that can be enjoyed year round. It's a ripe apple fragrance with a hint of spice. This fragrance has been infused with natural cinnamon, nutmeg, clove, orange and cedarwood essential oils. 

---
Burn Time: 12 - 15 Hours
---
2 oz. Tin
Lead and Zinc Free Wicks

Phthalate Free
Reviews